Sasha Fishman is a sculptor and researcher working with marine biomaterial and water systems.
Sasha's work has been featured in group exhibitions at Andrew Edlin Gallery, New York (2019); Monte Vista Projects, Los Angeles (2020); the Visual Arts Center, Austin (2019, 2018, 2017); and the Rosenberg Gallery at Goucher College, Baltimore Maryland (2019), among others. Sasha is a nominee for the Rema Hort Mann Emerging Artist Grant (2020) and has been a recipient of numerous awards, including a grant from The Dallas Museum of Art (2018), research fellowships from The University of Texas at Austin (2018), and scholarships from The Baltimore Jewelry Center, Urban Glass, Oxbow and Anderson Ranch.
Sasha is pursing cross disciplinary projects invovling marine organisms and engineered living materials. Current projects include developing accessible methods for artists to engineer mateirals, conducting research for nontoxic bio based compostable resins with the
Kornfield
Lab at Caltech, 3D bioprinting with local sea sponge and experimenting with marine preservation methods. She is an organizer at
SUPERCOLLIDER
and Artist-In-Residence at
Spira
.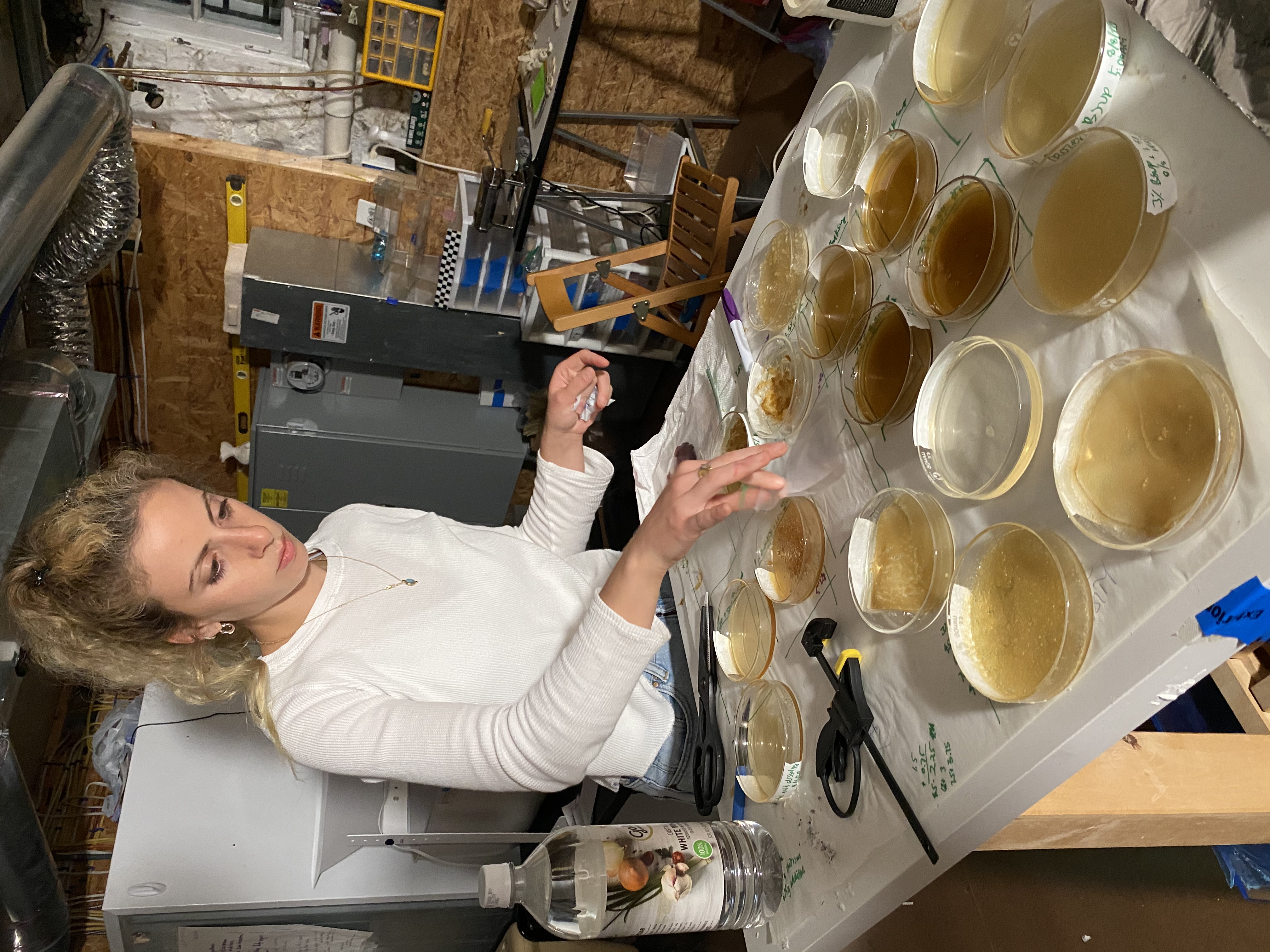 Sasha Fishman works and lives
in Los Angeles + Baltimore.
2020 Sasha Fishman
This work is licensed under a
Creative Commons Attribution-NonCommercial-ShareAlike 4.0 International License
.